Traffic Safety Unit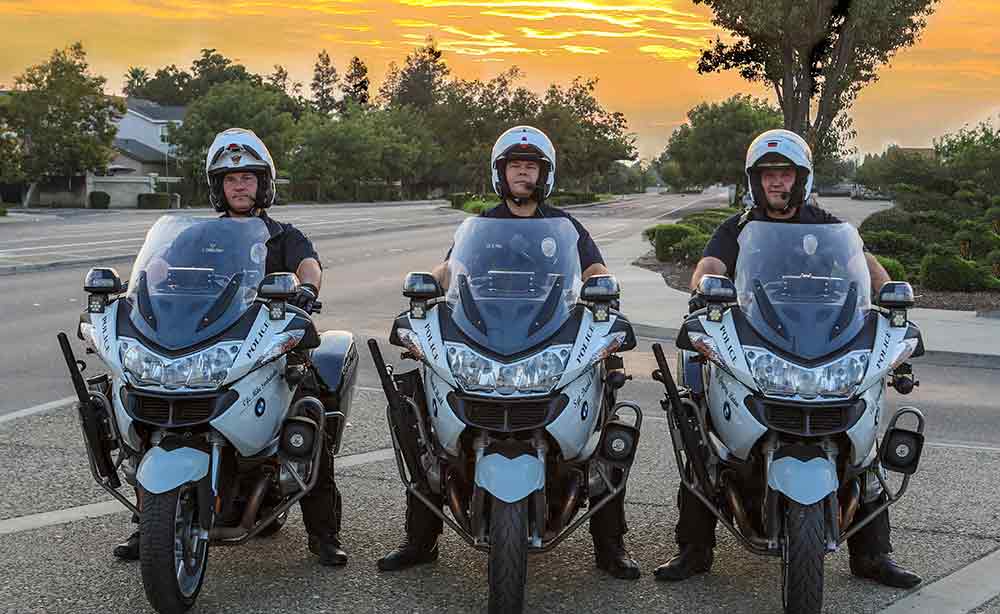 The primary purpose of the Traffic Safety Unit is to provide for the safety of motorists and pedestrians utilizing public and private conveyances in the City of Turlock.
Education, Enforcement and Engineering
To achieve safer streets, officers utilize a three pronged approach known as the "Three E's" of traffic safety; education, enforcement and engineering.
Education:
Speed trailer deployment, DUI and Driver License Checkpoints, and warnings issued during traffic enforcement stops are some of the means officers utilize to educate the public regarding unsafe driving practices or conditions.
Enforcement:
Officers take enforcement action when unsafe conditions require such measures.
Engineering:
Finally, officers work closely with the City of Turlock traffic engineers in an effort to reduce the frequency of traffic collisions through roadway design changes.
The Turlock Police Department Traffic Safety Unit is currently staffed with one motor sergeant and two motor officers. The TSU conducts parking enforcement, manages the taxi and tow permits, and operates the child seat safety program. In addition to enforcement and the previously listed duties, the TSU reviews and approves parade permits, collision investigations, and street closure permits.
Motor Officer Training
Traffic Safety Motorcycles
Parking Enforcement
Major Accident Investigations Team
Safe Commuting