Police Chief
Chief Jason Hedden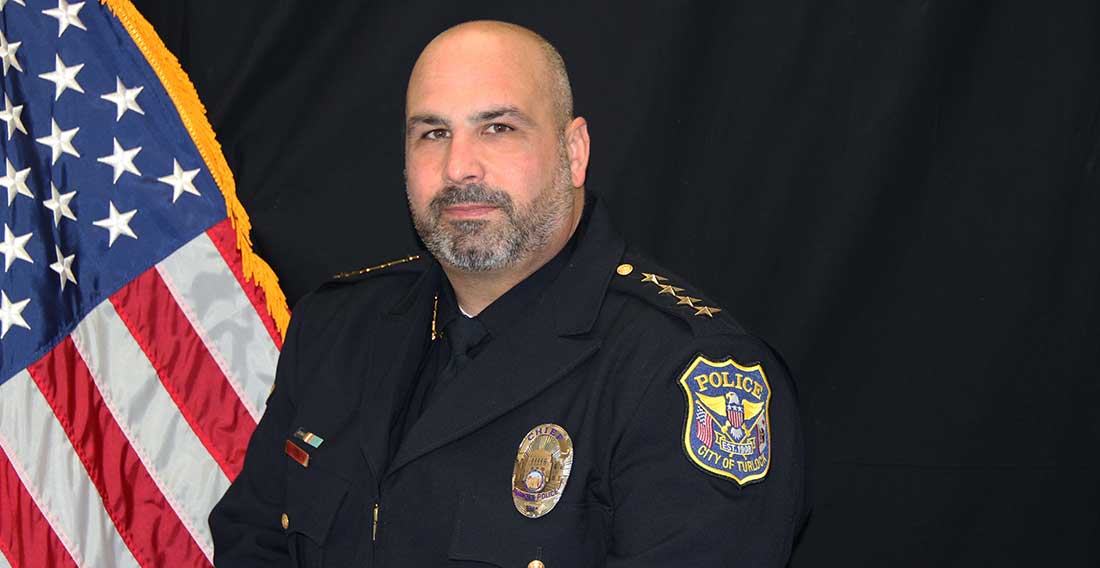 Jason Hedden is an 18-year veteran of Law Enforcement and Turlock's current Police Chief. Chief Hedden started his path towards a career in law enforcement at age 16, joining the Explorer Program with the California Highway Patrol and then the Stanislaus County Sheriff's Department, also serving as a Code Enforcement Officer in Waterford from 2001 to 2003. After graduating from the police academy in 2004, he went to work for the Los Banos Police Department, serving as a police officer, gang investigator, detective, and traffic unit supervisor. In 2007, Chief Hedden taught a gang education program to elementary school students from 2nd to 6th grade.
Chief Hedden was promoted to Sergeant in 2010, and then Commander in 2013. Chief Hedden was assigned as the Administrative Commander overseeing investigations, narcotics task force, school resource officers, code enforcement, and animal control. Chief Hedden has also served as the Commander of operations leading the patrol division, jail operations, fleet services, facilities, and the traffic division.
Chief Hedden served as the Los Banos Interim Police Chief from March 2021 to October 2021. As Interim Chief, he focused on improving morale, public outreach, and recruitment. Chief Hedden also served as the Los Banos Traffic Safety Committee chair during the same time period. Chief Hedden has served as a court-qualified gang expert providing testimony in the prosecution of gang-motivated crimes and he holds a current FAA Remote Pilot certificate.
Chief Hedden is a lifelong resident of Stanislaus County and Turlock has been his home for over 16 years. Chief Hedden is married to his wife Casey, a second-grade elementary school teacher in the City of Modesto. They have three children who all attend schools in Turlock. The Hedden family enjoys camping and outdoor activities including watersports and recreation.
Chief Hedden's formal education includes a Master of Science Degree from the University of San Diego, completion of the Federal Bureau of Investigations National Academy, and a Bachelor of Science Degree from California Coast University. Chief Hedden has attained Intermediate, Advanced, Supervisory, and Management certification through the California Commission on Peace Officer Standards and Training.
In 2022, Chief Hedden received a Presidential appointment to the California League of Cities Policy Committee on Public Safety. The committee reviews issues related to law enforcement, fire, and life safety policies, including emergency communications, and emergency services, such as ambulance and disaster preparedness.