K9 Unit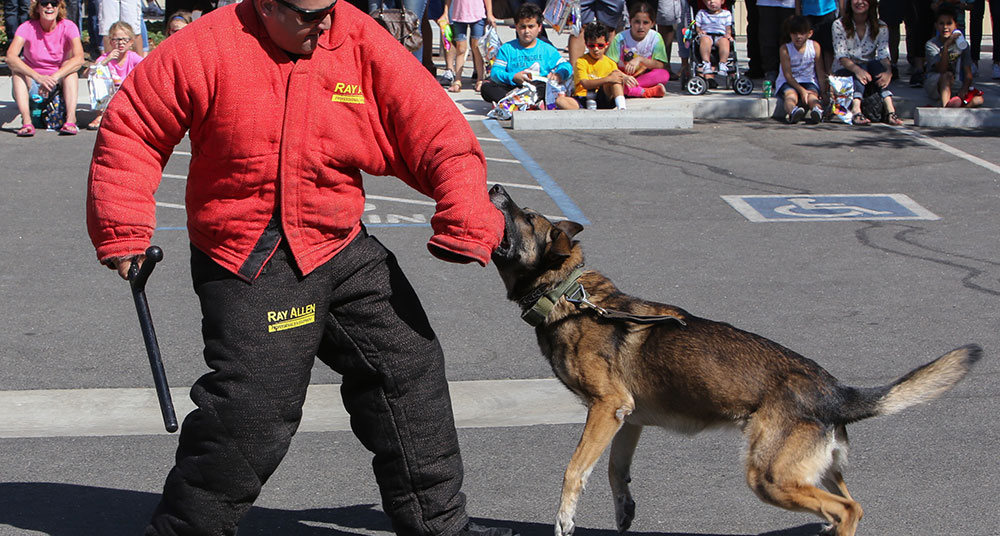 In 2016 the Turlock Police Department restored our Canine Unit. Since that time, the unit consisted of two teams until the unfortunate loss of K9 Varick in late 2019. With the loss of K9 Varick, it briefly brought the unit down to one team.
In May 2020, Field Training Officer Marco Diaz was selected to the K9 handler position to fill the vacant spot left by Varick. The purchase of FTO Diaz's K9 was donated to the department. Due to the support of the citizens of Turlock and their generous donations, Turlock Police Department was able to open up a third K9 handler position. This third handler position was filled in June 2020 by Officer Donna Anthieny.
The Turlock Police Department K9 Unit trains twice a month with members of the Stanislaus County Sheriff's K9 Unit. The K9 Units are trained on patrol apprehension which include tracking, building searches, evidence searches, building and open area searches, scene security, and handler protection. They are available to assist allied agencies as well. The K9 Unit is supervised by Sergeant Jason Watson and consists of the following teams: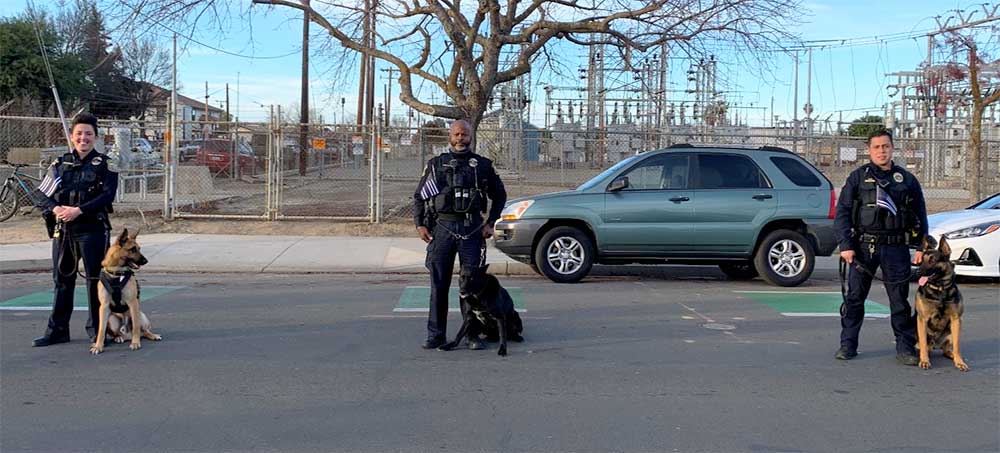 K9 Keyser is a 6 year old, male, black German Shepherd from the Czech Republic. K9 Keyser is partnered with SWAT Officer Queray McMihelk.
K9 Ace is an 18 month old, male, sable Belgian Malinois from the Czech Republic. K9 Ace is partnered with Field Training Officer Marco Diaz.
K9 Bravo is an 18 month old, male, tan/black Belgian Malinos from the Czech Republic. K9 Bravo is partnered with Officer Donna Anthieny.