K9 Unit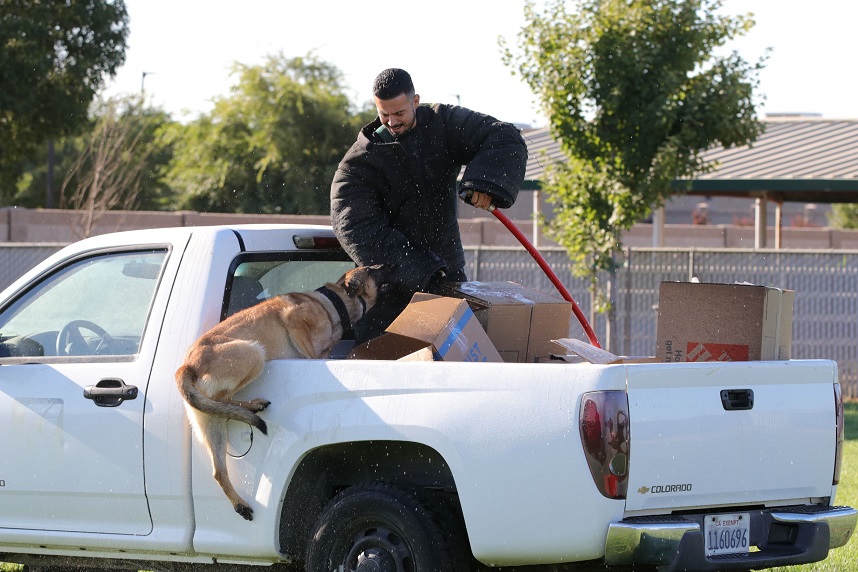 The Turlock Police Department restored its K9 Unit in 2016 with two handler-K9 teams. The unit continues to operate today, currently with three teams. Those teams are Officer Marco Diaz with K9 Ace, Officer Donna Anthieny with K9 Herc and Officer Brett Conrad with K9 Björn.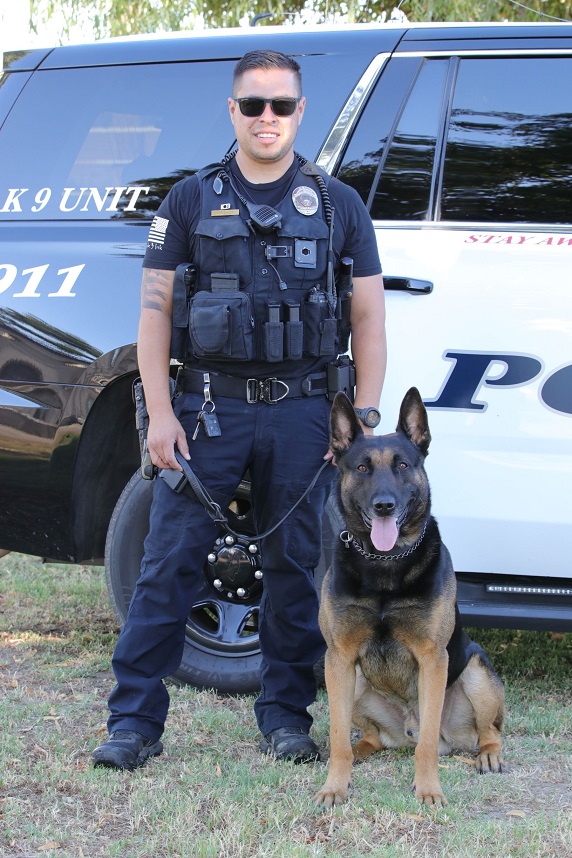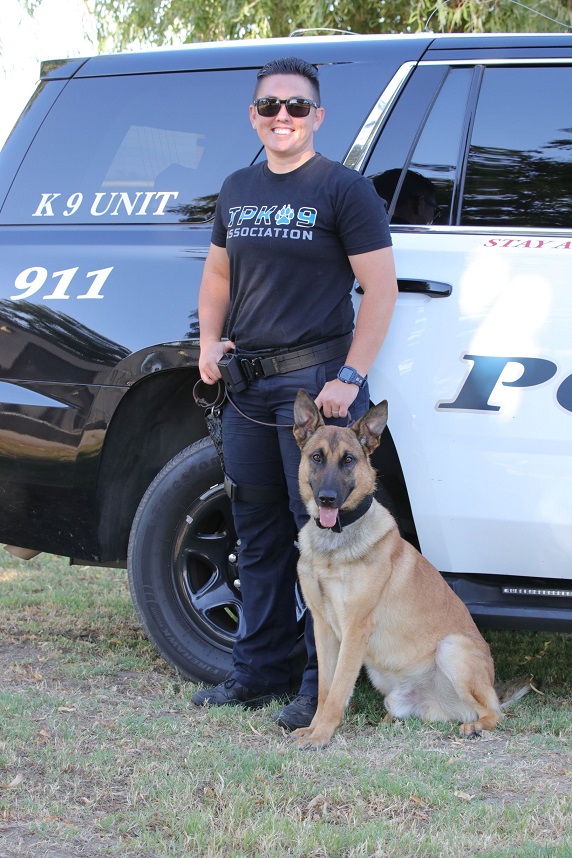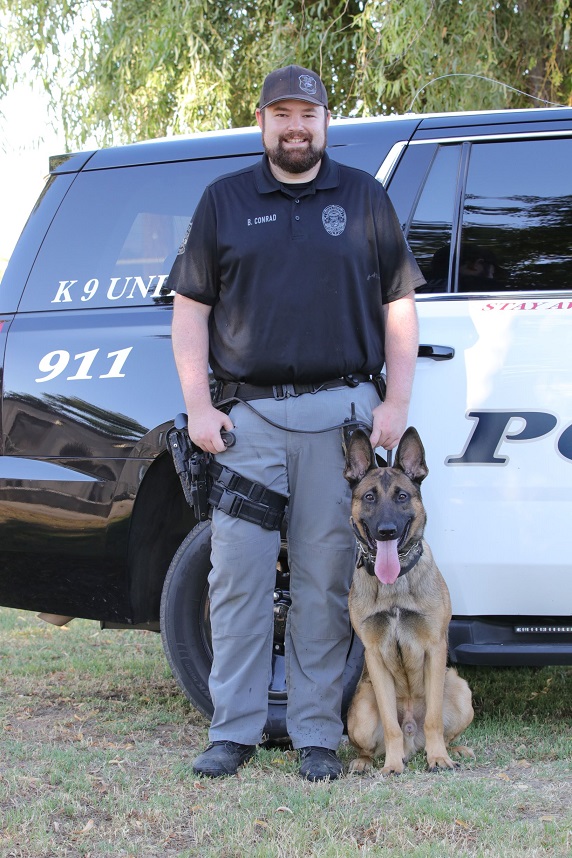 Sergeant Frank Neves, himself a former handler, supervises the unit.
Officer Diaz started with the unit in May of 2020 when K9 Ace was donated to the department. Ace is a Belgian Malinois / shepherd cross. Officer Anthieny then started in June of 2020, when donations made possible the acquisition of her first dog, K9 Bravo. Bravo was a Belgian Malinois that passed away unexpectedly from a medical issue in late 2022. A generous donation from the community enabled the department to not only purchase K9 Herc to work with Officer Anthieny, but also K9 Björn to increase the unit to three. Officer Conrad earned the third handler position in early 2023 and completed his training with K9 Björn in June. Both K9s Herc and Björn are Belgian Malinois.
The officers and their dogs train twice a month with the Stanislaus County Sheriff's Department K9 Unit. Their training focusses on patrol skills such as apprehension, tracking, building searches, evidence searches, narcotics detection, open area searches, scene security and handler protection.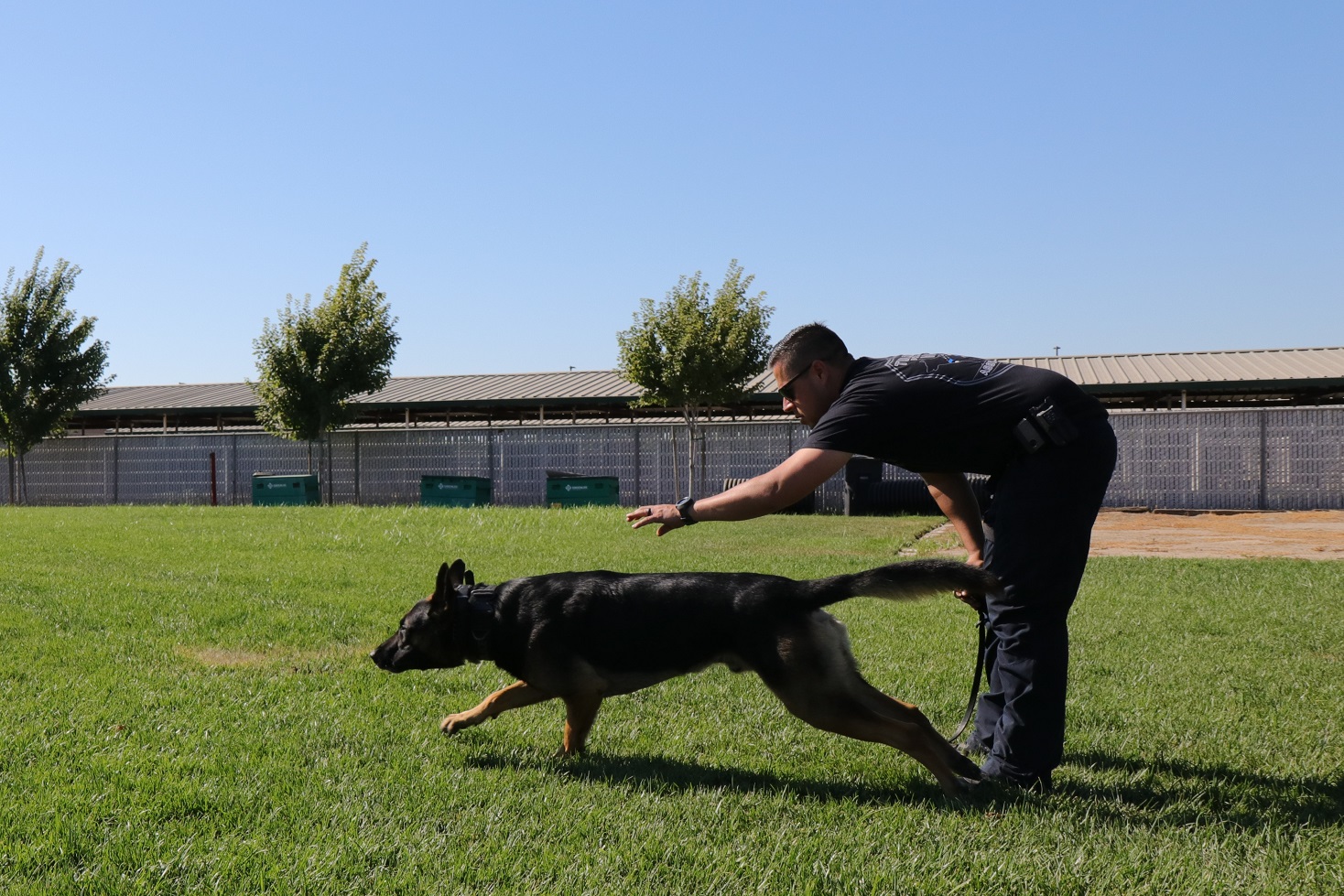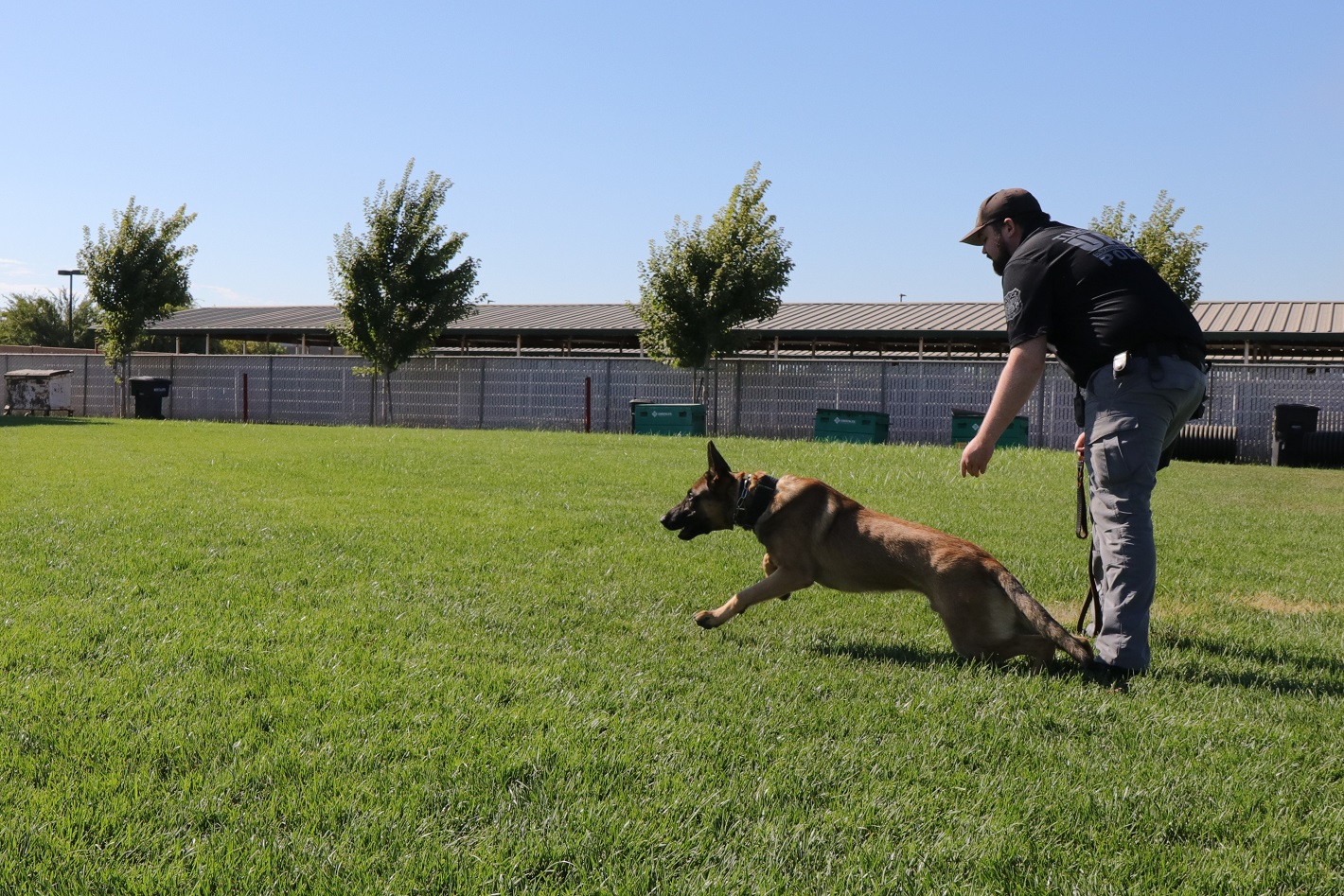 On duty, the handler-K9 pairs are split between the department's two patrol teams. In the course of their patrol duties, the handlers are available to assist on any incident that would benefit from the K9 and will also respond out of the city to help allied agencies when the need arises.
In addition to their patrol work, the handler-K9 teams frequently attend public events and also stage demonstrations, giving residents an opportunity to see what the dogs are capable of and to meet the dogs and handlers.