Auto Repair Garage Permit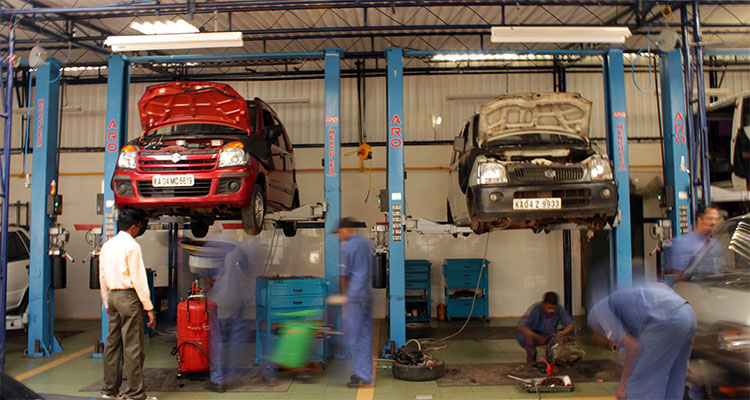 Auto repair garage permits are required by the Turlock Fire Department pursuant to the California Fire Code. These permits are for all automotive repair garages within the City of Turlock.
(105.8.r.3) "To use a structure as a place of business for servicing or repairing motor vehicles."
Fee: $35.00
Permit is Good For: 1 year
*Special Note- The repair or dismantling within the view of persons traveling on the public right-of-way and in the open in any residential district of the City of any automobile, boat, motorcycle, or other vehicle or conveyance is detrimental to the public health, safety and general welfare is hereby declared to be a public nuisance and in violation of
Turlock Municipal Code 5-5-502
.
Also, the maintenance of properties and the storage of inoperable vehicles on private property is regulated by Turlock Municipal Codes
4-8-108
and
5-5-202(b)
.
See also:
Neighborhood Issues / Activity Without a Permit / Residential Auto Repair