Backflow Prevention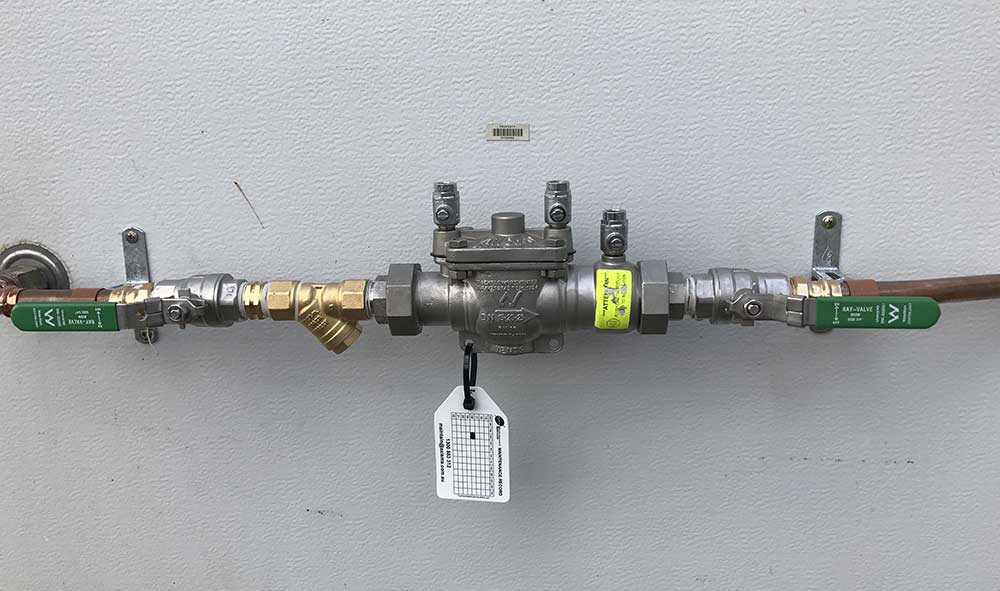 In order to comply with State law, the City of Turlock is required to have an effective backflow prevention program to protect the public water supply from outside contamination.
City Municipal Code section 6-6 provides guidelines for such a program.
Turlock Municipal Code Section 6-6
The Municipal Services Department is committed to protecting the public potable water supply from contamination or pollution due to the backflow or back-siphonage of contaminates or pollutants through a water service connection. Backflow prevention assemblies provide the necessary protection from potential hazards.
Certified Tester List
If you are interested in applying for our Certified Tester List, please fill out the application using the link below and submit to
municipalservices@turlock.ca.us
. Test reports will not be accepted from those that are not on the Certified Tester List.
Additional Information
If you have any questions regarding backflow prevention, please call the Municipal Services Department at 209-668-5590, or email us at
municipalservices@turlock.ca.us
.
Documents
The documents below provide information on backflow prevention, our installation standard, and a listing of persons certified to check backflow prevention devices within the City of Turlock. These are being provided for your information, and additional copies are available at City Hall, in the Municipal Services Department, 156 South Broadway, Suite 270.
Certified Backflow Tester Application 2023
Guidelines for Backflow Installation and Replacements
Backflow Preventer Installation Diagram for a Standard Meter
Detailed Backflow Preventer Assembly
Fire Line Installation Diagram
Temporary Water Turn Off/ On
Certified Tester List 2023