After a Vehicle Accident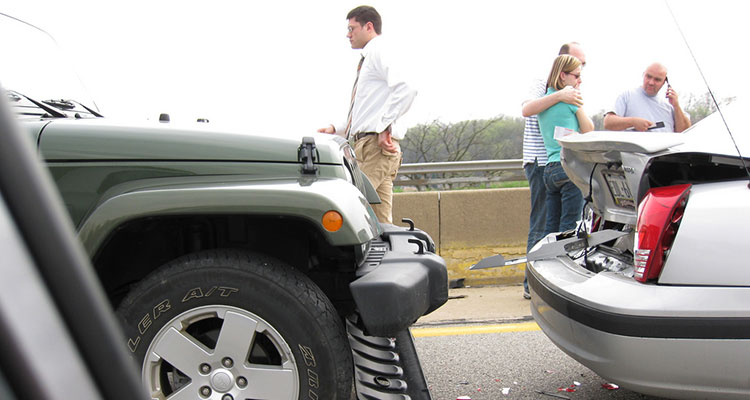 The driver of a vehicle involved in a traffic accident shall immediately stop the vehicle at the nearest location that will not impede traffic or otherwise jeopardize the safety of other motorists (2002 California Vehicle Code).
Make contact with and identify the driver of other involved vehicles (be Courteous).
Upon request, supply a driver's license and proof of vehicle registrations to the other driver or property owner of any damaged property (2002 California Vehicle Code)
Exchange telephone numbers.
If injuries are sustained as a result of the collision immediately contact the Turlock Police Department.
If no injuries are sustained follow the above procedures by exchanging information.
No need or requirement to contact the police department.
Traffic Accident Information Sheet
If there are no injuries, you can exchange information with the other party. State Law requires certain information be exchanged IMMEDIATELY after a collision. The Turlock Police Department Traffic Safety Unit has developed a downloadable form you can keep in your car for this event. Please print this form, and keep it handy. Make sure you get as much information requested on the form as possible. Your insurance company will need it. The form is for you, your records, and your insurance company.
Traffic Accident Information Sheet
Report to DMV
State law requires accidents resulting in more than $750 damage to be reported to the DMV. The DMV requires an SR-1 to be filed with them within 10 days. Failure to file the SR-1 could result in the suspension of your driver's license. Many insurance companies do this for you. Be sure and ask your insurance company if they will be filing the SR1. If they do not, download the SR-1 from DMV.
DMV SR-1 Form
If Owner is not Present
Should the owner of any damaged property not be present at the time of collision, leave in a conspicuous place on the vehicle or other property damaged a written notice giving the name and address of the driver and of the owner of the vehicle involved and a statement of the circumstances thereof and shall without unnecessary delay notify the police department of the city wherein the collision occurred. If the collision occurred in unincorporated territory, notify the local headquarters of the Department of the California Highway Patrol.