Firearms Dealer Permit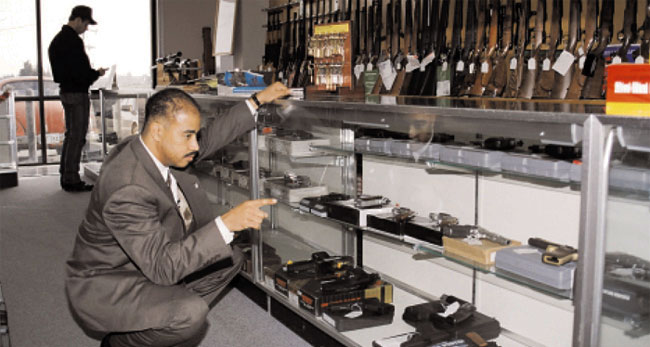 If you are interested in obtaining a firearms dealer permit, you must complete an application and submit it to the Records Unit in person. The Records Unit is located in the lobby of the Turlock Police Department at 244 N. Broadway, Turlock, CA. 95380. The application can be downloaded below.
Fingerprinting
You may be required to submit your fingerprints to DOJ and FBI as part of the permitting process. The Turlock Police Department offers live scan fingerprinting service. An additional fee will be required for fingerprinting submissions. Once the Turlock Police Department receives your criminal history report from DOJ and/or FBI your application package will be routed to the Professional Standards Unit for processing. The Professional Standards Unit will conduct a background investigation and make a determination. Upon successful completion of the background investigation a permit may be issued.
Fingerprinting (Live Scan)
Valid Period
These permits are valid for 1 year and require annual renewals. Live scan is only required on new applicants only.
Fees
A non-refundable processing fee for the permit must be paid at the time you submit your permit application.
New applicants: $55.00, Renewal: $50.00
Live scan: $49.00
Turlock Police Department fee: $10.00
Application
Retail Firearms Dealer Permit Application