Knox Box Information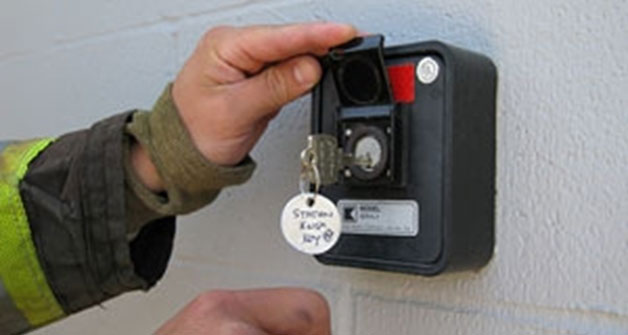 A Knox-Box, is a small wall-mounted safe that holds building keys for Turlock Fire Department to retrieve in emergency situations after normal working hours. Turlock Fire Department secures a master key to the Knox Box in a coded Knox safe on the engines, so they can quickly enter a building without having to force entry. A Knox Box is not required however, greatly encouraged because it can cut fire losses for building owners since firefighters can enter buildings without breaking doors or windows.
For more information on how to purchase a Knox Box or to replace/update keys in your existing Knox Box, please contact Fire Administration at (209) 668-5580.