Commercial Recycling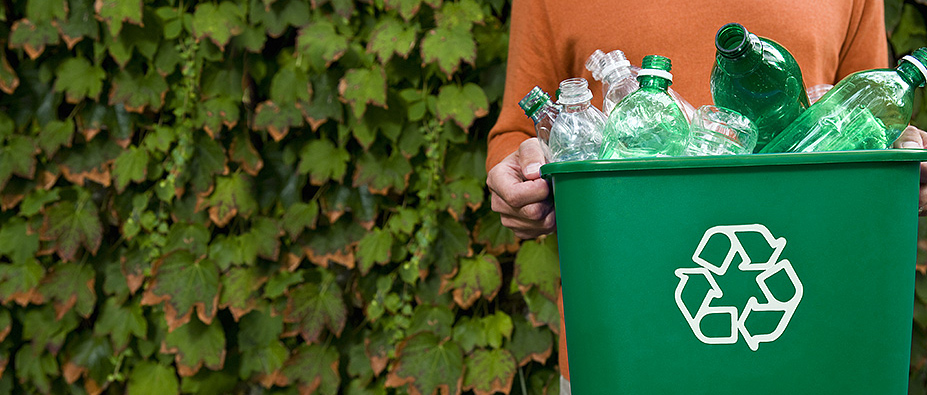 MANDATORY COMMERCIAL (BUSINESS) AND MULTI-FAMILY RECYCLING
State Recycling Requirements for Businesses and Multi-Family Communities
In July of 2012, the State of California enacted AB 341, a mandatory commercial recycling provision affecting businesses and multi-family communities.
WHO MUST RECYCLE
California State law requires the following businesses to have a recycling program in place:
Any business that generates 4 cubic yards or more of waste per week
Multi-family communities with five or more units
HOW TO ARRANGE FOR RECYCLING SERVICES
Businesses and multi-family residential complexes that meet the threshold are required to place co-mingled recyclable materials in the bins or containers provided by Turlock Scavenger Company. If you do not have a recycling program in place, you may contact Turlock Scavenger to sign-up for recycling services at (209) 668-7274.
If you already receive recycling bin or cart service through Turlock Scavenger and Recycling Company, the only requirement necessary is to fill out the recycling questionnaire and send it to The City of Turlock Municipal Services Department at 156 S. Broadway, Ste. 270, Turlock Ca 95380.
INFORMATION FOR APARTMENT OWNERS-MANAGERS
It is important that both apartment managers and tenants understand the requirements to recycle, which materials can be recycled and where to place them for collection.
State law requires multi-family communities with 5 or more units to recycle.
State law requires apartment owners to offer recycling services, and residents are required by law to recycle.
Materials are available to assist in educating tenants about proper procedures for recycling. See the quick links box on this page for links to educational materials and publications.
Consider placing information in areas such as laundry rooms or at garbage collection locations.
Consider providing information to new tenants when the lease is signed and annually to all other tenants.
Consider including recycling requirements in tenant leases.
Information about multi-family recycling is also available from the California Apartment Association at www.caanet.org/caarecycling.
*The City of Turlock has individual collection totes available to Multi-Family Residential Units for free, provided upon request. To take advantage of this service, contact the Municipal Services Department at 209-668-5590 or email municipalservices@turlock.ca.us to request totes (maximum provided up to the amount of total units at your location). This program is based on a first-come first-served basis and the City has limited inventory.