Commercial Organics Recycling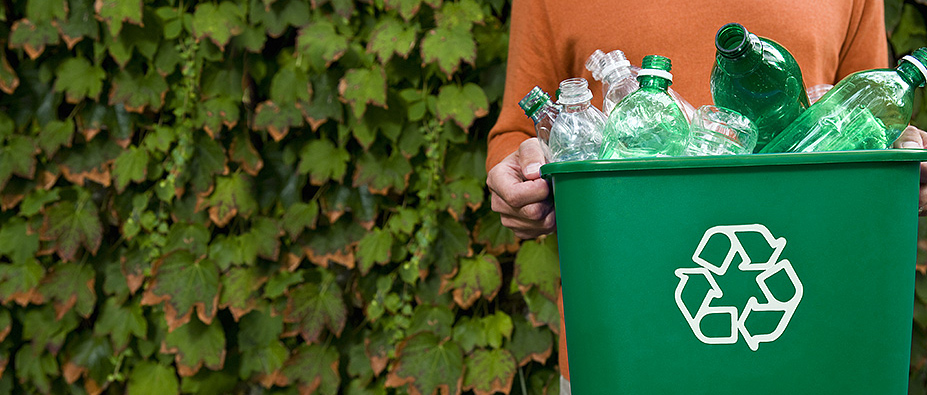 Composting \ Organics
MANDATORY COMMERCIAL (BUSINESS) ORGANICS RECYCLING
California's Mandatory Commercial Organics Recycling Law, AB 1826, requires certain businesses to arrange for organic waste recycling services. Starting April 2016, AB 1826 will require businesses that generate 8 cubic yards of organic waste and multi-family residences with 5 units or more to arrange for organic waste recycling services. Effective January 2017 this requirement will extend to businesses that generate 4 cubic yards of organic waste.
WHAT IS ORGANIC WASTE?
Organic waste as defined in the law includes the following material: food waste, green waste, landscape and pruning waste, nonhazardous wood waste, and food-soiled paper waste that is mixed in with food waste.
Multifamily Residential Dwellings- A multifamily dwelling that consists of five or more units are required to recycle their green (yard) waste, but are not required to separate for recycling food waste, including food-soiled paper.
HOW TO ARRANGE FOR ORGANIC RECYCLING SERVICES
Businesses and multi-family residential complexes that meet the threshold are required to place organic materials in the bins or containers provided by Turlock Scavenger Company. If you do not have an organics recycling program in place, you may contact Turlock Scavenger to sign-up for services at (209) 668-7274.
If you already receive organic bin or (green) cart service through Turlock Scavenger and Recycling Company, the only requirement necessary is to fill out the organics recycling questionnaire (see the "organics questionnaire" link in the quick links box on this page) and send it to The City of Turlock Municipal Services Department at 156 S. Broadway, Ste. 270, Turlock Ca 95380.