Dog Parks
Turlock has two beautiful dog parks for our citizens and canines to enjoy.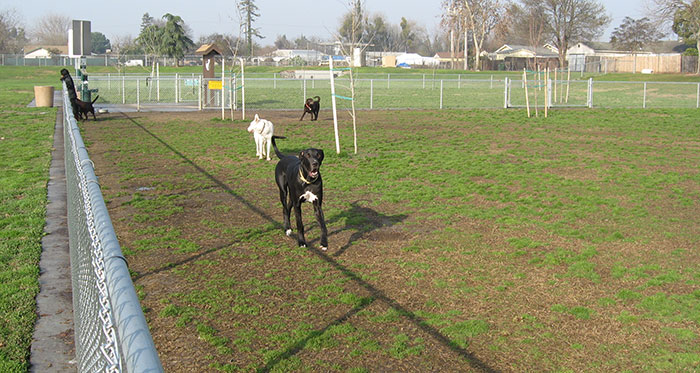 Quaile Rand Norton Park
Located on 500 South Berkeley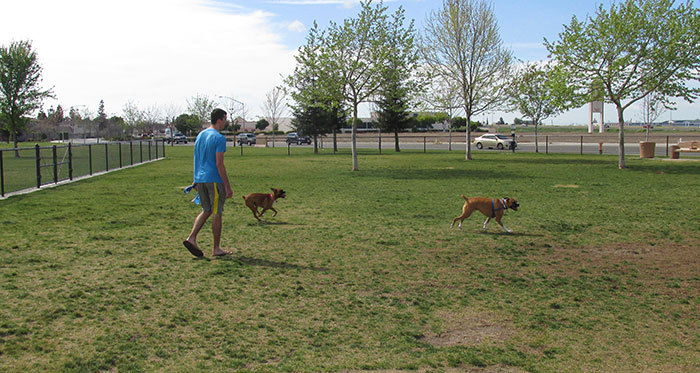 Swanson-Centennial Dog Park
Located on Countryside
These parks are designated, secured areas within the City for walking, recreation, training, and socialization of dogs. Bring your favorite canine to socialize in a safe, secure environment.
Dog Park Rules
Dog owners/handlers are personally and legally responsible for their animals. You are using these facilities at your own risk.
Dogs may be off a leash only within the designated fenced area.
Owners/handlers must clean up after their dogs.
Dogs must have a current license, license must be on dogs' collar, and the collar must be on the dog.
Aggressive dogs are not allowed. The owner/handler of any dog exhibiting aggressive or unruly behavior are required to immediately remove the offending animal.
For every two dogs brought to the park, there must be at least one owner/handler.
Children less than 14 must be accompanied by an adult.
Female dogs in season are not allowed at the facility.
TMC Code
It shall be unlawful to bring any dog to a dog park:
That is not currently licensed, for which proof must be shown;
That does not possess current vaccinations, for which proof must be shown;
That has not been altered;
That is less than four (4) months of age;
That has been determined under TMC 6-1-316 to be a nuisance dog; or
That has been determined under TMC 6-1-316 to be a vicious dog.
It shall be unlawful for anyone to tamper with, alter, or in any way modify the drinking fountain at a dog park.
No private parties, private training sessions, or any other private event shall take place in a dog park to the exclusion of full public use.