School Resource Officers
The Turlock Police Department is committed to keeping the children in our community safe. We understand that in order to do this effectively, we need to work hand in hand with the Turlock Unified School District. We accomplish this through the School Resource Officer Program.
The Turlock Unified School District has two high schools in its district. Each school, Turlock High and Pitman High, has a Police Officer assigned to it. These officers also work closely with the elementary and middle school campuses in the district.
The primary function of these officers is to keep the campuses safe. They work closely with the school's administration, teachers and faculty to accomplish this. They also serve as mentors to the kids on campus. On many occasions, the officers give presentations to the children and parents on topics such as gang awareness and the dangers of drinking and driving. The children learn to trust these officers in a way that they may not be able to in any other "normal" police interaction. It is our goal that the children at these schools look to the School Resource Officers as a constant and reliable presence on campus and in their lives.
SRO Clark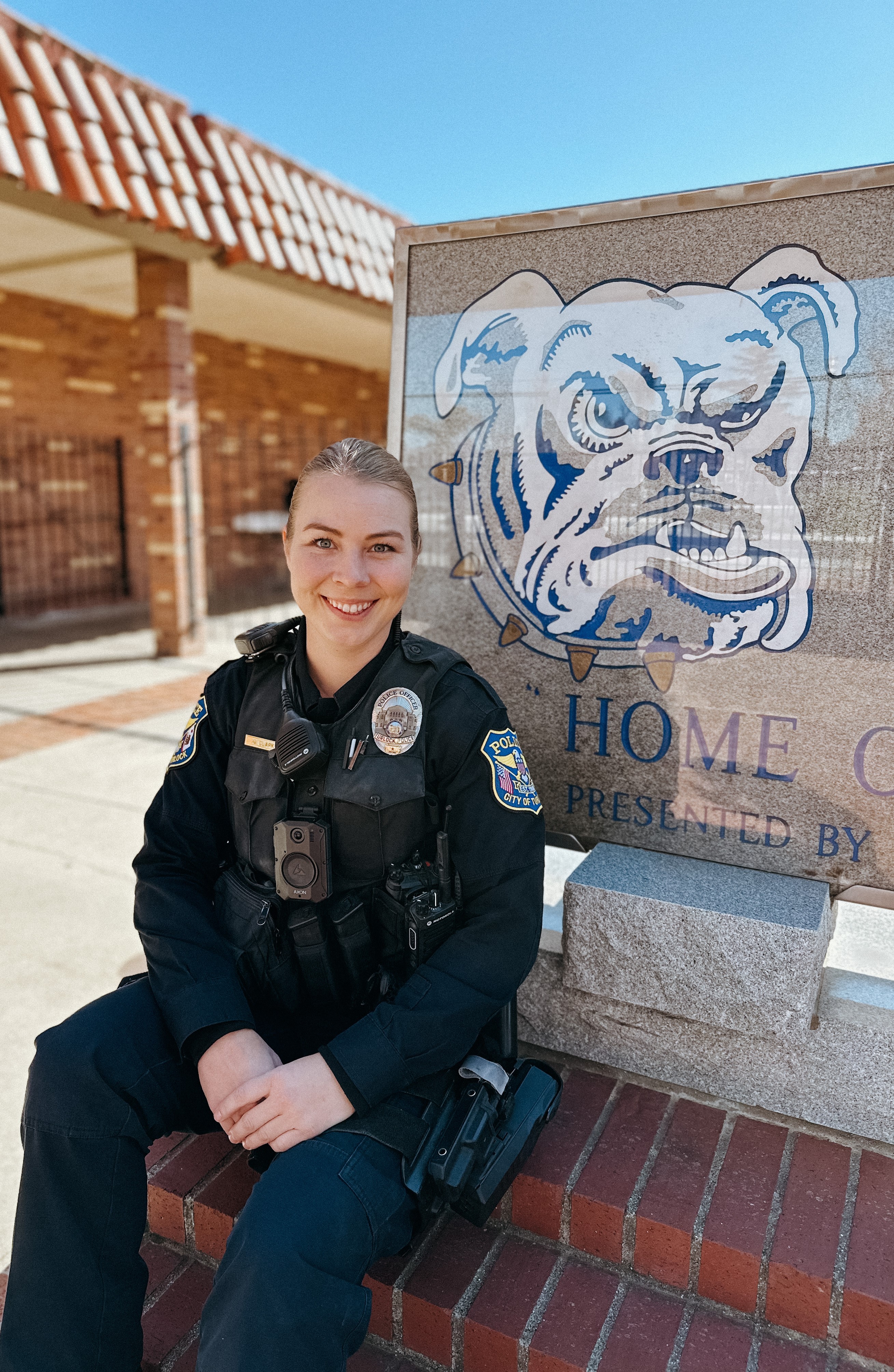 SRO Beech