School Resource Officers
The Turlock Police Department is committed to keeping the children in our community safe. We understand that in order to do this effectively, we need to work hand in hand with the Turlock Unified School District. We accomplish this through the School Resource Officer Program.
The Turlock Unified School District has two high schools in its district. Each school, Turlock High and Pitman High, has a Police Officer assigned to it. These officers also work closely with the elementary and middle school campuses in the district.
The primary function of these officers is to keep the campuses safe. They work closely with the school's administration, teachers and faculty to accomplish this. They also serve as mentors to the kids on campus. On many occasions, the officers give presentations to the children and parents on topics such as gang awareness and the dangers of drinking and driving. The children learn to trust these officers in a way that they may not be able to in any other "normal" police interaction. It is our goal that the children at these schools look to the School Resource Officers as a constant and reliable presence on campus and in their lives.
SRO Mark Alberti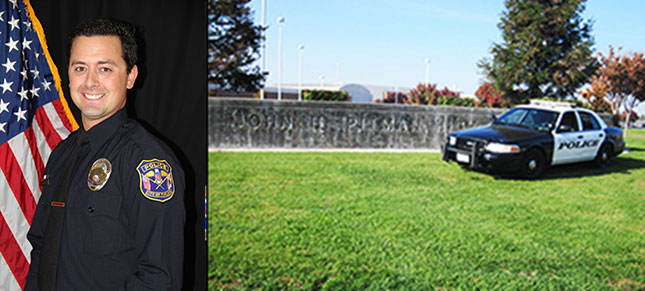 Hello, my name is Mark Alberti and I am a police officer with the Turlock Police Department. I have been a police officer for ten years and am excited for my new assignment as the School Resource Officer (SRO) for Pitman High School. My prior experience with special duties includes being a Field Training Officer (FTO) for four years.
I am a graduate of Turlock High School and I am excited to be able to give back to the Turlock School District as a constructive influence for our youth. My goal is to keep Turlock schools safe and to build ever growing positive relationships with the students and staff on campus. I want to keep our school environment fun, exciting and safe for all.
SRO Matt Ulrich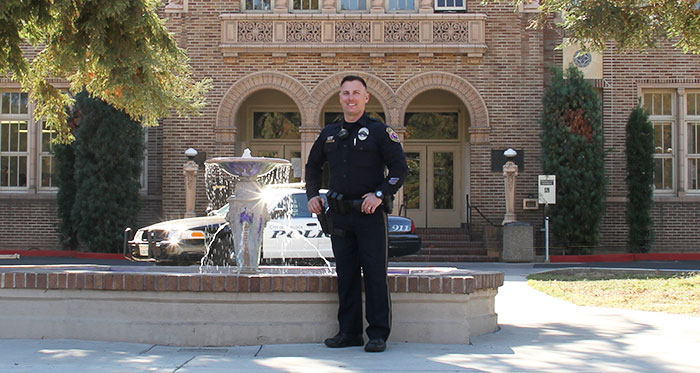 Hello, my name is Matt Ulrich and I am the School Resource Officer (SRO) for Turlock High School. I am a class of 2001 graduate of THS. I have been employed as a law enforcement officer for 11 years. Prior to my career in law enforcement, I was enlisted in the United States Air Force. I have served on the Turlock Police Department Criminal Apprehension and Gang Enforcement (CAGE) unit and am a six year member of the TPD SWAT team.
My primary goal at Turlock High School is keeping the campus safe - safe from violence, gangs, bullying, and other situations which detract from a productive learning environment. I enjoy interacting with the students and building positive relationships between law enforcement and our young adult students. Please say hello if you see me!